Ready to Help
Thinking globally, acting locally with a
highly qualified team near you.
DIAMOND /
CBN SERVICE
Regrind, Regrip

SOLID CARBIDE /
HSS SERVICE
Regrind, Regrind & Recoat, Regrip

Increases Your Productivity
For superior productivity in face milling applications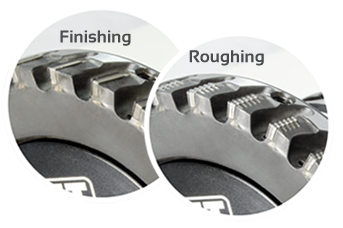 Bohren
Maßgeschneiderte Lösungen für die Anforderungen unserer Kunden, für hochgenaue Highspeed Bohrungen.
Fräsen
Sonderfräser bieten eine kostengünstigere Bearbeitungslösung und gewährleisten maximale Zuverlässigkeit und Präzision bei hohen Abtragsraten.
Gewinden
FMT entwirft und fertigt kundenspezifische Gewindewerkzeuge, um die Zykluszeiten zu reduzieren und gleichzeitig Gewinde höchster Qualität zu erhalten.
Reiben
Perfekte Finish Bearbeitung jedes Mal, eine Garantie aus unserem gesamten, von FMT entwickelten Reibewerkzeug-Portfolio.
Spannsysteme
FMT kann die besten Spannsysteme liefern, um maximale Leistung von unseren Schneidwerkzeugen und Ihrer Maschine zu gewährleisten.